Like any typical Chinese, I always look forward to this time of the year, since the day I understand what CNY is. :) I will be traveling on the traffic congested roads with my family from JB to Ipoh and to avoid the jam, I took longer leaves this year and start my journey earlier.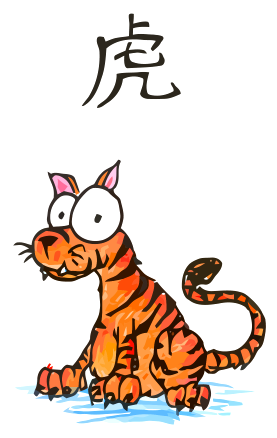 I thought it's fun to reflect back on the past CNYs. CNY has different meaning in different stages of my life. Here goes-
Childhood - Tis the season to look forward for firecrackers! It's not so much on angpows as these will likely be 'kept' by the parents.haha... I remember I started savings a portion of my daily pocket money early, so that the amount will be enough to buy lots of firecrackers. And, during the late 70s and early 80s, firecrackers were darn cheap. I can get those 'fountain' firecrackers or a few 'moon travelers' from 20cents onwards.
Teens - This will be the time to collect as many angpows as possible and I always look forward to CNY visits. It's also a time to hang out with my buddies and visiting their homes. The later teen years will be more on planning to visit some pretty young thing's home and it's a hell of a plan which usually didn't materialize. LOL . And, of course, I do enjoyed shopping around for nice clothes, get a good haircut and watching CNY movies with friends.
Adult - During college years, CNY is merely a time to rest and break, as well as hanging out with old school friends. CNY are usually short as I needed to return back to the college, while my family were still celebrating it. And when started work, CNY is all about spending money for dunno-wat. I usually travel to visit my college buddies and have a good time staying in a 5 star resort and have beers. And, of course,not forgetting to buy hampers and stay overnights at my wifey's (then girlfriend) place and hang around with her family members. :)
Now - Tis the time to send my kids back to visit their grandparents and let them bond with them and their cousins. It's also a time to shop for their tiny clothes and well, there's really lots of shopping to do! It's about catching up with my old buddies and relatives back home. Basically, it's a time to get together !
Happy Chinese New Year 2010 to everyone !! Gong Xi Fa Cai!!